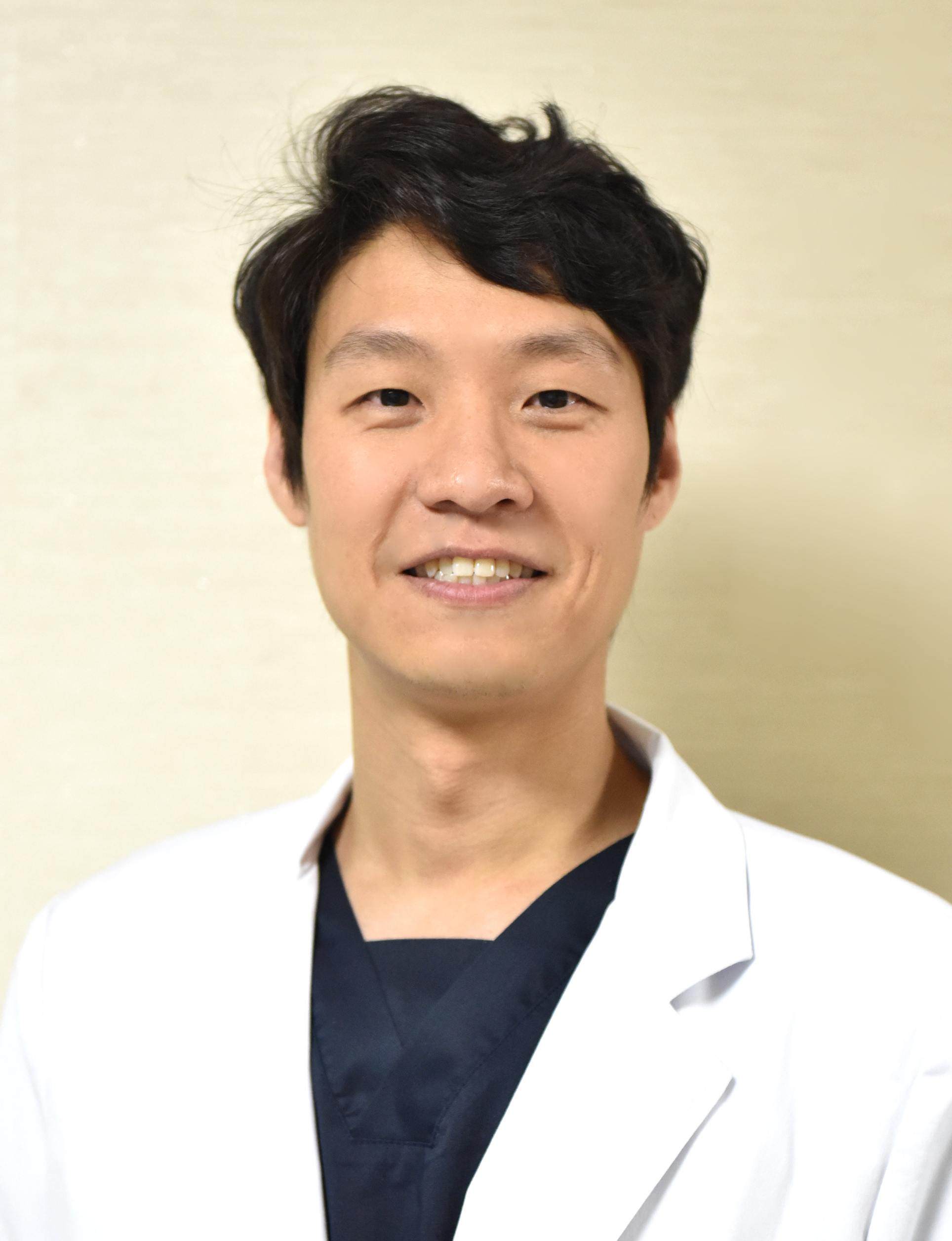 김동춘

진료과

소화기내과

전문분야

췌장 및 담도/담낭 질환 진단 및 치료 내시경, 식도/위/대장질환, 간질환, 소화기암 등 소화기질환

계명대학교 의과대학 의학과 졸업
계명대학교 의과대학 대학원 석사
계명대학교 의과대학 대학원 박사

계명대학교 동산의료원 수련의
계명대학교 동산의료원 전공의
계명대학교 동산의료원 전임의
순천향대학교 부천병원 전임의
순천향대학교 부천병원 임상조교수
Clinical Research Fellow, Weill Cornell medical college, New York, NY, USA
소화기내시경세부전문의
소화기내과 분과 전문의
췌담도내시경 인증의
한일병원 前 진료협력센터장
한일병원 前 소화기센터장
한일병원 現 내과 주임과장
한일병원 現 내과계 진료부장

The role of endoscopic retrograde cholangiopancreatography at an academic medical center in the era of less-invasive diagnostic tools. Expert RevGastroenterolHepatol. 2012;6(5):549-51
Clinicopathological characteristics of PIK3CA and HBx mutations in Korean patients with hepatocellular carcinomas. PMIS. 2014 Oct;122(10):1001-6.
Successful endoscopic treatment for Mirizzi syndrome type II under direct peroralcholangioscopy using an ultraslim upper endoscope. Endoscopy. 2014;46 Suppl 1 UCTN:E103-4.
Usefulness of intraductal ultrasonography in icteric patients with highly suspected choledocholithiasis showing normal endoscopic retrograde holangiopancreatography. Dig Dis Sci. 2014 Aug;59(8):1902-8.
Direct biliary drainage using transnasal endoscopy for patients with severe-to-moderate acute cholangitis. J GastroenterolHepatol. 2013;28(4):739-43.
Endoscopic papillary large balloon dilation for the management of recurrent difficult bile duct stones after previous endoscopic sphincterotomy. Dig Endosc. 2013 (14)
Papillary balloon dilation is not itself a cause of post-endoscopic retrograde cholangiopancreatography pancreatitis; results of anterograde and retrograde
papillary balloon dilation. J GastroenterolHepatol. 2013;28(8):1416-21
Clinical usefulness of intraductal ultrasonography for the management of acute biliary pancreatitis. J GastroenterolHepatol.2013 Jul 22.
Usefulness of pancreatic duct wire-guided endoscopic papillectomy for ampullary adenoma for preventing post-procedure pancreatitis. Endoscopy. 2013;45(10):838-41
Comparison of Endoscopic Papillary Balloon Dilation and Sphincterotomy in Young Patients with CBD Stones and Gallstones. Dig Dis Sci. 2014 May;59(5):1042-7.
A newly designed fully covered metal stent for lumen apposition in EUS-guided drainage and access: a feasibility study (with videos). Gastrointest Endosc. 2014 Jun;79(6):990-5.
Malignant obstructive jaundice in situs inversus: demonstration of precut and biliary drainage. Gastrointest Endosc. 2014 Nov 26. [Epub ahead of print]
Massive hemobilia following transpapillary bile duct biopsy treated by using a covered self-expandable metal stent. Endoscopy. 2014;46 Suppl 1 UCTN:E161-2
Delayed endoscopic papillary large balloon dilation after sphincterotomy for removing large bile duct stones in patients with acute cholangitis. Dig Dis Sci. 2014 Jun;59(6):1302-6
Core biopsy needle versus standard aspiration needle for endoscopic ultrasound-guided sampling of solid pancreatic masses: a randomized parallel-group study. Endoscopy. 2014 Dec;46(12):1056-62.
Usefulness of EUS-guided sampling using core biopsy needle as a percutaneous biopsy rescue for diagnosis of solid liver mass: Combined histologic-cytologic analysis. J Gastroenterol Hepatol. 2015 Feb 13.
Predictability of preoperative 18F-FDG PET for histopathological differentiation and early recurrence of primary malignant intrahepatic tumors. Nucl Med Commun. 2015 Apr;36(4):319-27.
Is mitochondrial DNA copy number associated with clinical characteristics and prognosis in gastric cancer? Asian Pac J Cancer Prev. 2015;16(1):87-90.

대한내과학회
대한소화기내시경학회
대한췌담도학회
대한소화기학회
미국내시경학회