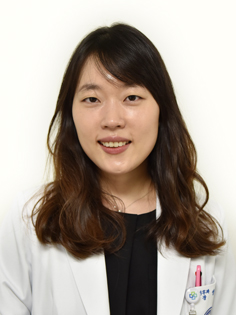 양찬주

진료과

이비인후과

전문분야

중이염, 난청, 어지럼증, 이명증, 비염, 소아이비인후과, 비중격, 부비동염

중앙대학교 의과대학 의학과 졸업
울산대학교 의과대학 대학원 석사
울산대학교 의과대학 대학원 박사

서울아산병원 수련의
서울아산병원 이비인후과 전공의
서울아산병원 이비인후과 이과 전임의
한일병원 이비인후과 과장
한일병원 現 이비인후과 주임과장

Development of a murine model of traumatic benign paroxysmal positional vertigo: a preliminary study. Acta Otolaryngol. 2017 Jan;137(1):29-34.
Surgical outcomes of middle fossa approach in intracanalicular vestibular schwannoma. Acta Otolaryngol. 2016 [Epub ahead of print]
A Case of Squamous Cell Carcinoma in the External Auditory Canal Previously Treated for Verrucous Carcinoma. J Audiol Otol. 2016 Dec;20(3):183-186.
Amplification of transcutaneous and percutaneous bone-conduction devices with a test-band in an induced model of conductive hearing loss. Int J Audiol. 2016 Nov;55(11):653-7
Usefulness of middle cranial fossa approach with endoscope-assisted technique in petrous apex cholesteatoma. J Korean Skull Base Society. 2016;11(1):33-8
Vestibular Function Tests for Vestibular Migraine: Clinical Implication of Video Head Impulse and Caloric Tests. Front Neurol. 2016 Sep 30;7:166.
Recordings of Cortical Auditory Evoked Potentials in Cochlear Implant Listeners: A Preliminary Study. Korean J Otorhinolaryngol-Head Neck Surg. 2016;59(6):430-6
Value of pre-operative caloric test in predicting speech perception after cochlear implantation in adults with post-lingual hearing loss. Acta Otolaryngol. 2016 Sep;136(9):912-8.
Usefulness of Endoscopic Removal of Congenital Cholesteatoma in Children. Korean J Otorhinolaryngol-Head Neck Surg. 2016;59(3):194-201
Skull base osteomyelitis missed in mastoidectomy for cholesteatoma. Acta Otolaryngol. 2016 Mar;136(3):256-8
A case of superior semicircular canal dehiscence syndrome with coexisting otosclerosis. Korean J Otorhinolaryngol-Head Neck Surg. 2016;59(1):68-72
Influences of diabetes on hearing recovery in noise-exposed mice. J Audiol Otol. 2015;19(3):138-43
Short-term changes in tinnitus pitch related to audiometric shape in sudden sensorineural hearing loss. Auris Nasus Larynx. 2016 Jun;43(3):281-6.
Results of video head impulse and caloric tests in 36 patients with vestibular migraine and 23 patients with vestibular neuritis: A preliminary report. Clin Otolaryngol. 2016 Dec;41(6):813-817.
Quantitative analysis of gains and catch-up saccades of video-head impulse testing by age in normal subjects. Clin Otolaryngol. 2016 Oct;41(5):532-8.
Repair of the foramen of Huschke using an extended endaural approach. Laryngoscope. 2016 Sep;126(9):2137-9.
Pretreatment quality of life as a prognostic factor for early survival and functional outcomes in patients with head and neck cancer. Qual Life Res. 2016 Jan;25(1):165-74.
Pretreatment dysphagia inventory and videofluorographic swallowing study as prognostic indicators of early survival outcomes in head and neck cancer. Cancer. 2015 May 15;121(10):1588-98.
Usefulness of septodermoplasty in hereditary hemorrhagic telangiectasia. Korean J Otorhinolaryngol-Head Neck Surg. 2015;58(5):330-6
Hearing loss following ventriculoperitoneal shunt in communicating hydrocephalus patients: A pilot study. Laryngoscope. 2014 Aug;124(8):1923-7
Abnormal CT findings are risk factors for otitis media-related sensorineural hearing loss. Ear Hear. 2014 May-Jun;35(3):375-8
Prognostic value of total tumor volume in advanced-stage laryngeal and hypopharyngeal carcinoma. J Surg Oncol. 2013 Dec;108(8):509–15.

대한이과학회 정회원
대한청각학회 정회원
2014: 하버드의과대학 Massachusetts Eye and Ear Infirmmary 연수
2015: 두개저외과학회 해부수술 연수