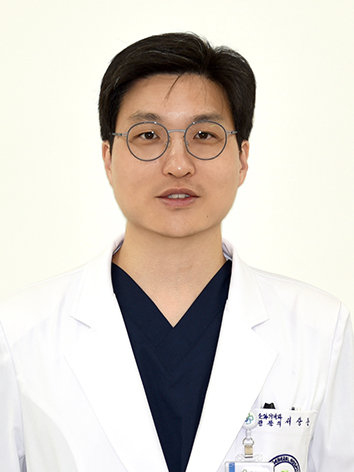 서상준

진료과

소화기내과

전문분야

간질환, 식도/위/대장질환, 소화기암 등, 진단 및 치료 내시경, 소화기질환

고려대학교 의과대학 의학과 졸업
고려대학교 의과대학 대학원 석사

고려대학교 의료원 수련의
고려대학교 의료원 전공의
고려대학교 의료원 구로병원 임상강사
고려대학교 의료원 안산병원 임상교수
한일병원 現 소화기센터장

1. Suh SJ, Yim HJ, Yoon EL, Lee BJ, Hyun JJ, Jung SW, Koo JS, Kim JH, Kim KJ, Choung RS, Seo YS, Yeon JE, Um SH, Byun KS, Lee SW, Choi JH, Ryu HS. Is propofol safe when administered to cirrhotic patients during sedative endoscopy? Korean J Intern Med. 2014 Jan;29(1):57-65.
2: Suh SJ, Bae SI, Kim JH, Kang K, Yeon JE, Byun KS. Clinical implications of the titer of serum hepatitis B surface antigen during the natural history of hepatitis B virus infection. J Med Virol. 2014 Jan;86(1):117-23.
3: Suh SJ, Yim HJ. [Current status of molecular targeted therapies in hepatocellular carcinoma]. Korean J Gastroenterol. 2013 Mar 25;61(3):136-46.
4: Suh SJ, Seo YS, Ahn JH, Park EB, Lee SJ, Sohn JU, Um SH. [A case of imported Dengue fever with acute hepatitis]. Korean J Hepatol. 2007 Dec;13(4):556-9.

대한내과학회
대한소화기내과학회
대한소화기내시경학회