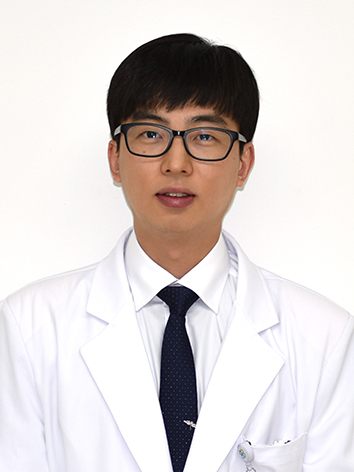 조윤재

진료과

정형외과

전문분야

무릎인공관절 및 관절경, 하지 족부질환 및 외상, 당뇨발, 스포츠 의학


인제대학교 부산 백병원 인턴
울산대학교 울산대학교병원 정형외과 전공의
서울 CM병원 정형외과 임상강사 (국가대표 선수촌 공식병원)
서울대학교병원 정형외과 전임의 (족부족관절)
서울대학교병원 운영 UAE 두바이 왕립병원 SKSH (Sheikh Khalifa Specialty Hospital) 정형외과
서울대학교병원 진료협력 의사

- Prevalence of Accessory Bones and Tarsal Coalitions during the Radiographic Examination of the Healthy Asymptomatic Population. Clinics in Orthopedic surgery, 2020
- Arthroscopic mattress locking suture technique for the repair of small-and medium-sized rotator cuff tears. Arthroscopy and Orthopedic Sports Medicine, 2015, 2.1: 42-47.
- The expression of vascular endothelial growth factor and Syndecan-4 in cartilage from osteoarthritic knees. The bone & joint journal, 2014, 96.10: 1319-1324.

대한 정형외과 학회 정회원
대한 족부족관절 학회 정회원
TPI (근막동통 유발점 주사자극치료) course certification
2019 제 63차 대한정형외과학회 구연 및 포스터 발표
2019 AOFAS (American of Orthopaedic Foot and Ankle Surgeons) in Chicago, USA presentation (Poster)
2019 AFFAS (Asian Federation of Foot and Ankle Surgeons) in Bangkok, Thailand presentation (Oral and Poster)
2019 ESMAC (European Society of Movement Analysis for Adults and Children) in Amsterdam, Noord Holland (Poster)
2017 AO trauma Principle course certification