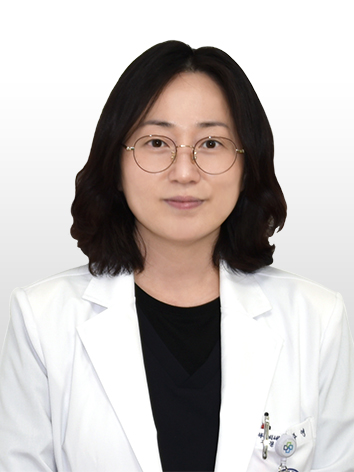 김주영

진료과

내분비내과

전문분야

당뇨병, 비만, 갑상선 질환, 골다공증, 성인내분비질환

영남대학교 의과대학 졸업
차의과대학교 의학과 석사
연세대학교 의과대학 박사

차의과대학교 분당차병원 전공의
연세대학교 신촌세브란스병원 전임의 및 임상연구조교수
전) 동수원병원 내분비내과 과장

The Changes in Early Phase Insulin Secretion in Newly Diagnosed, Drug Naive Korean Prediabetes Subjects. Korean Diabetes J. 2010 Jun; 34(3): 157-165.
Familial Clustering of Type 2 Diabetes in Korean Women with Gestational Diabetes Mellitus. Korean J Intern Med. 2010 Sep; 25(3): 269-272.
A dual-reporter system for specific tracing of pancreatic ß-cell lines that non-invasively measures Viable in vivo islet cells. Biotechnol Lett. 2010 Jan;32(1):53-7.
Metabolic Parameters and Nonalcoholic Fatty Liver Disease in Hypopituitary Men. Horm Metab Res. 2011 Jan;43(1):48-54.
군 병원에서 확진된 Ia형 당원병 1예. Endocrinol Metab 2011 Mar 26(1):84-88.
Carotid atheromatic plaque is commonly associated with hypopituitary men. Pituitary. 2011 Jun;14(2):105-11.
Analysis of 18F-fluorodeoxyglucose positron emission tomography findings in patients with pituitary lesion. Korean J Intern Med 2013;28:81-88.

대한내과학회
대한내분비학회
대한당뇨병학회
대한비만학회
2008 춘계 내분비학회 젊은연구자상