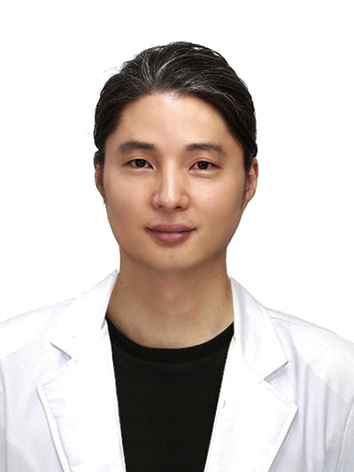 조정남

진료과

외과

전문분야

유방암, 갑상선암, 내분비외과(부갑상선, 부신질환), 복강경 수술

경희대학교 의과대학 의학과 졸업
경희대학교 의과대학 대학원 석사

경희의료원 수련의
경희의료원 외과 전공의
경희대학교 의과대학 부속병원 전임의
국립암센터 유방/갑상선암센터 전임의

Multivariate analysis of cholecystectomy after gastrectomy: Laparoscopy is a feasible initial approach even in the presence of common bile duct stones or acute cholecystitis. World J Surg 2012;36:638-644
Clinicopathologic evaluation of patients with recurrence of gastric cancer within 6 months after curative resection. J Korean Surg Soc 2009;77:385-390
Multiple hepatic and paraaortic lymph nodes metastases from advanced gastric cancer successfully treated with oxaliplatin/leucovorin/5-FU. J Korean Surg Soc 2008;75:134-138
Predictors and risk factors of hypoparathyroidism after total thyroidectomy. Int J Surg. 2016 Oct;34:47-52. doi: 10.1016/j.ijsu.2016.08.019.
Surgical outcomes of robotic thyroidectomy vs. conventional open thyroidectomy for papillary thyroid carcinoma. World J Surg Oncol. 2016 Jul 9;14(1):181. doi: 10.1186/s12957-016-0929-y.
A Novel Germline Mutation in BRCA1 Causes Exon 20 Skipping in a Korean Family with a History of Breast Cancer. J Breast Cancer. 2017 Sep;20(3):310-313. doi: 10.4048/jbc.2017.20.3.310. Epub 2017 Sep 22.

대한외과학회 평생회원
대한암학회 정회원
한국유방암학회 평생회원
대한갑상선학회 평생회원
갑상선내분비외과학회 정회원
대한외과초음파학회 정회원